Who doesn't love chocolate in all its forms in can be combined into i came across this treat and it is simply delicious, it's a lightweight tasty dessert with a bit of crunchy pecans overall it'll leave you wanting seconds. so, i wont tease no more so let's get to it!
INGREDIENTS
Pecan crust
Cream cheese filling
chocolate pudding
whipped topping
pecans
INSTRUCTIONS
Prepare the crust.
Stir together flour, pecans, and softened margarine with a fork until you get a wet sand-like mixture. Press the crust firmly into your baking dish.
Bake for 20 minutes at 350 degrees F and set aside to cool.
Make the cheesecake layer.
Beat the cream cheese, powdered sugar, and Cool Whip until light and fluffy.
3. Make the chocolate pudding layer.
Whisk together the chocolate pudding mix and milk according to package instructions.
4. Assemble the layers.
Spread the cream cheese filling over the pie crust, followed by the chocolate pudding. Top with thawed Cool Whip and garnish with pecans
Chill for 2 hours.
This is the hardest part. Allow the layers to firm up in the fridge (or freezer if you can't wait that long).
LINKS
For more recipes refer to my books AVAILABLE NOW! On paperback and kindle Don't have kindle. No worries! FREE UNLIMITED KINDLE for DEAL OF THE DAY or EARLY BLACK FRIDAY DEALS Most products are EBT/SNAP ELIGIBLE
RECOMMENDED PRODUCT
As an Amazon associate and member of other afíliate programs i earn from qualifying products i thank you in advance for your service.
Pan – 9 Springform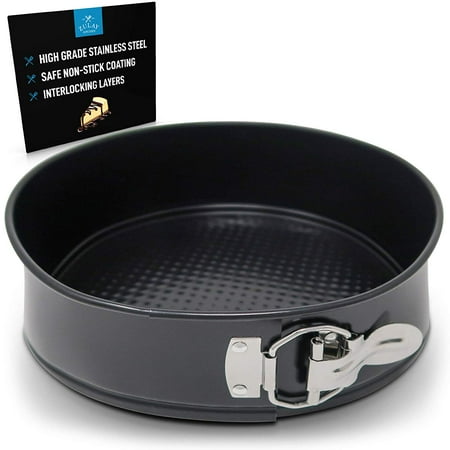 asserole Dish With Lid Oven Safe 9X13