THIS MAPLE BUTTER SAGE TURKEY IS HEAVEN ON A PLATE!
Thanksgiving is right around the corner, and everyone is preparing themselves with the main dish TURKEY, if you haven't tried this recipe then now is the time. many years ago, i did the same boring recipe for my turkey i noticed each year that i was having leftovers with my turkey.
There is where i changed.
There is where i changed my recipe for my thanksgiving turkey and ever since I'm happy to announce that i have no more leftovers so neither will you! so, let's get to it!
INGREDIENTS
One 12- to 14-pound turkey
3 tablespoons kosher salt
1 teaspoon freshly ground black pepper
1 teaspoon garlic powder
1 teaspoon onion powder
1 1/2 sticks (12 tablespoons) salted butter, softened
1/4 cup minced fresh sage plus 1 bunch fresh sage
1 yellow onion, cut in half
1 head garlic, top removed
3/4 cup chicken stock
1/4 cup maple syrup
1 bay leaf
INSTRUCTIONS
24 to 48 hours before cooking, rinse the turkey inside and out. Pat dry with paper towels. Mix the salt, pepper, garlic powder and onion powder in a small bowl. Liberally sprinkle the inside and outside of the turkey with the seasoning mix and place on a sheet pan, cover with plastic wrap. Refrigerate 24 to 48 hours. Eight to 10 hours before cooking, remove the plastic wrap and continue to refrigerate uncovered.
Mix the butter with the minced sage. Use your fingers to loosen under the skin of the turkey, then rub the butter under the skin. Let sit at room temperature for 1 hour. If any moisture forms on the turkey skin, pat dry with paper towels.
Preheat the oven to 350 degrees F.
Stuff the turkey's cavity with the onion, garlic and sage bundle. Truss the turkey with kitchen twine, place on a rack in a large roasting pan and put in the oven.
Combine the chicken stock, maple syrup and bay leaf in a small saucepan over low heat. Bring to a very low simmer, then remove from the heat. After 30 minutes of roasting time, begin basting the turkey every 30 minutes with this mixture.
The turkey is done when an instant-read thermometer registers 160 degrees F in the breast and 165 degrees F in the thigh, 15 to 20 minutes per pound of turkey (3 hours to 4 hours 40 minutes). Tent the turkey with foil and let rest 45 minutes to 1 hour. Carve and serve.
LINKS
For more recipes refer to my cookbooks AVAILABLE NOW! On paperback and kindle. Don't have kindle? no worries! FREE UNLIMITED KINDLE For THE DEAL OF THE DAY or EARLY BLACK FRIDAY SALES FOLLOW US ON FACEBOOK
RECOMMENEDED PRODUCTS
As an Amazon associate and member of other affiliate programs i earn from qualifying products i thank you in advance for your support.
iPhone 14 Fast Charger, Redpark 2 Pack 20W PD USB C Power Rapid Wall Charger with 6FT Type C to Lightning Quick Charging Sync Cord for iPhone 14 13 12 11 Pro/XS/X/SE/iPad/AirPods
Embossed Dinner Plates White Ceramic Plate Set Reusable Salad Plates Farmhouse Steak Plate Restaurant Serving Plates Kitchen Dining Plates Oven Microwave Safe Plates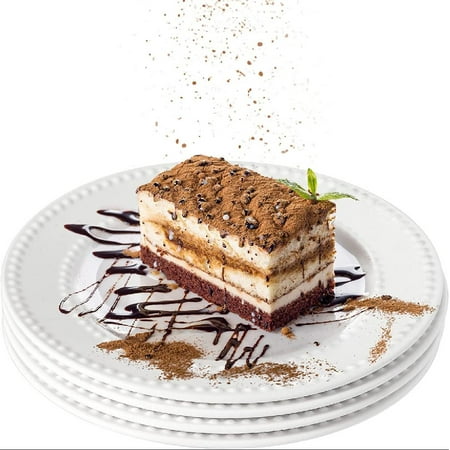 Ceramic Casserole Dish With Lid Oven Safe 9X13 Casserole Dish Covered Rectangular Casserole Dish Set 3.5 Quart Large Casserole Dish Baking Dishes For Casseroles Farmhouse Style (White)